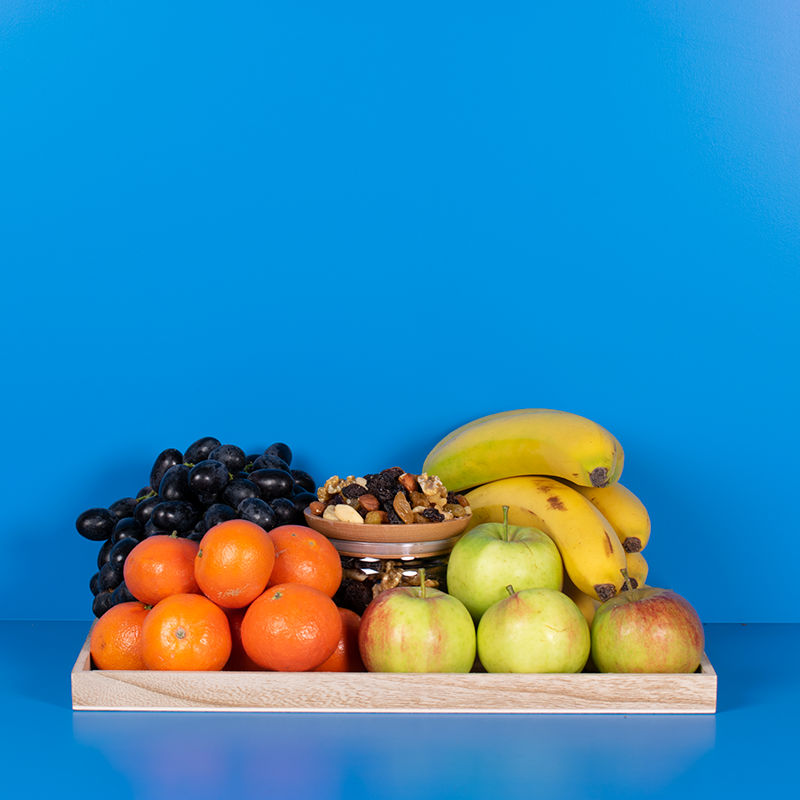 The Vitaminated Meeting
Degressive prices.
A fruit platter for your meetings? Order the Vitamanited Meeting ; 2 easy to eat fruits per person and dried fruits to share. 
The platter contains 4 different fruit types.

So for cheerful and ultra-motivated meetings, the Vitaminated Meeting is to be requested!

5,86€ deposit for the crate.​