The Organic and Local Basket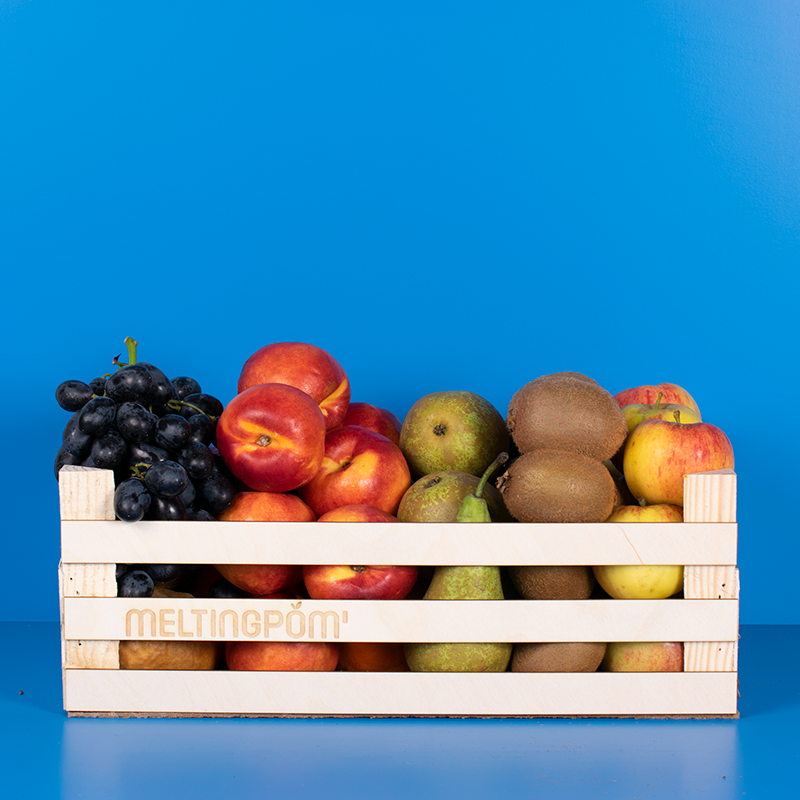 The Organic and Local Basket
Degressive prices.
This Organic and Local Basket contains 6 different types of fruit for your workweek ; +-1 fruit per person per day. The fruit is only sourced from Europe!

Here are the fruits you can find in our organic and local basket: apples, pears, oranges, clementines, nectarines, peaches, grapes, melons, watermelons, kiwis, plums, apricots... 
This basket does not contain bananas!

Organic is healthy, natural and good for the planet. But it is also :

- Visually less beautiful. The fruit may have small spots, be of different sizes or non-uniform shapes.
- Fruit that evolves more quickly. We advise you to keep the fruit cool.
- Less choice available. Especially during the winter months, you may have the impression that you receive the same composition every week.

5,86€ deposit for the crate.