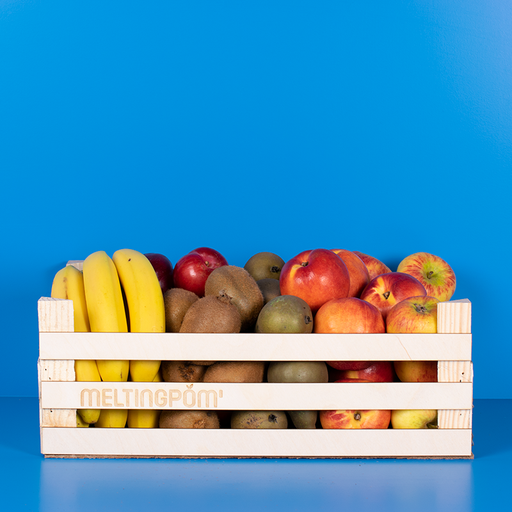 The Organic Basket
Degressive prices.
This Organic Basket contains 6 different types of fruit. It's ideal for a complete workweek ; +- 1 piece of fruit per person each day.

In your basket, we prepare a new assortment of organic fruit every week, respecting the seasons as much as possible.

Organic is healthy, natural and good for the planet. But it is also :

- Visually less beautiful. The fruit may have small spots, be of different sizes or non-uniform shapes.
- Fruit that evolves more quickly. We advise you to keep the fruit cool.
- Less choice available. Especially during the winter months, you may have the impression to you receive the same composition every week.
There are 2 ways to order: single orders or subscriptions to the frequency of your choice.

5,86€ deposit for the crate.