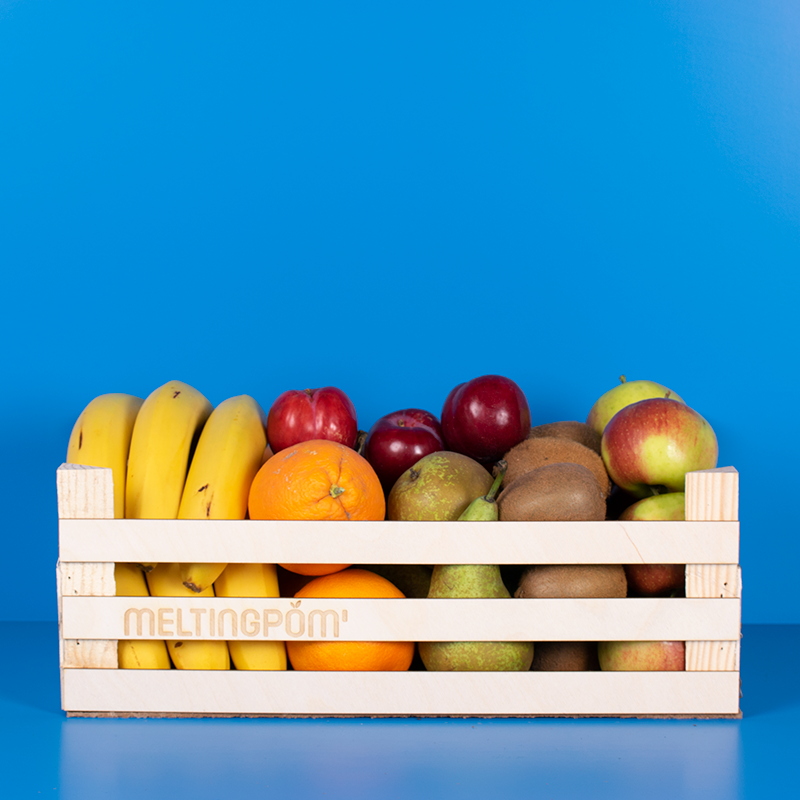 The Fruity Basket
Degressive prices.
The Fruity Basket contains 6 different types of fruit. It's ideal for your complete workweek ; +-1 fruit per person per day. 

In your basket, we prepare a new assortment of tasty fruit every week, respecting the seasons as much as possible.
There are 2 ways to order: single orders or subscriptions to the frequency of your choice.

5,86€ deposit for the crate.