The Fruity and Local Basket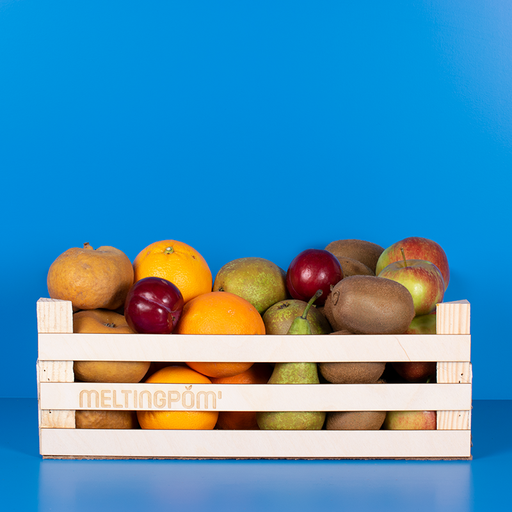 The Fruity and Local Basket
Degressive prices.
The Fruity and Local Basket contains 6 different types of fruit for your workweek ; +-1 fruit per person per day. 

Here are the fruits you can find in our fruity and local baskets: apples, pears, oranges, clementines, grapefruits, nectarines, peaches, paraguayos, grapes, melons, watermelons, kiwis, plums and apricots.
The basket does not contain bananas!

5,86€ deposit for the crate.